Order Prints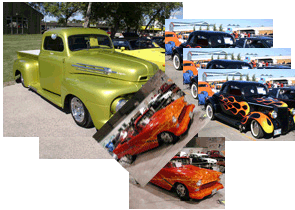 Please order as many prints as you require, it is illegal to copy these prints, in any way, without our written consent.

Email prints@atuoclubs.ca with the name & date of show, the image number, colour & make of vehicle, and what format & quantity of prints you would like.
Please note! Prices do not include shipping (if applicable). Order early, prints may take up to 1 week to be ready.
All prices are for non-commercial use. Proof of ownership of vehicle may be required.
Prices current January, 2011. Subject to change without notice.
PRINTS
Block Mount
Options: Gloss, Border. N/C
Includes print
4x6
$11.00
4x6
$30.00
5x7
$12.50
5x7
$33.00
8x10
$14.00
8x10
$40.00
8x12
$15.00
8x12
$42.00
11x14
$20.00
11x14
$54.00
11x16.5
$21.00
11x16.5
$56.00
12x18
$24.00
12x18
$65.00
24x36
$45.00
24x36
N/A
Don't forget to check out our Limited Production Poster Art!